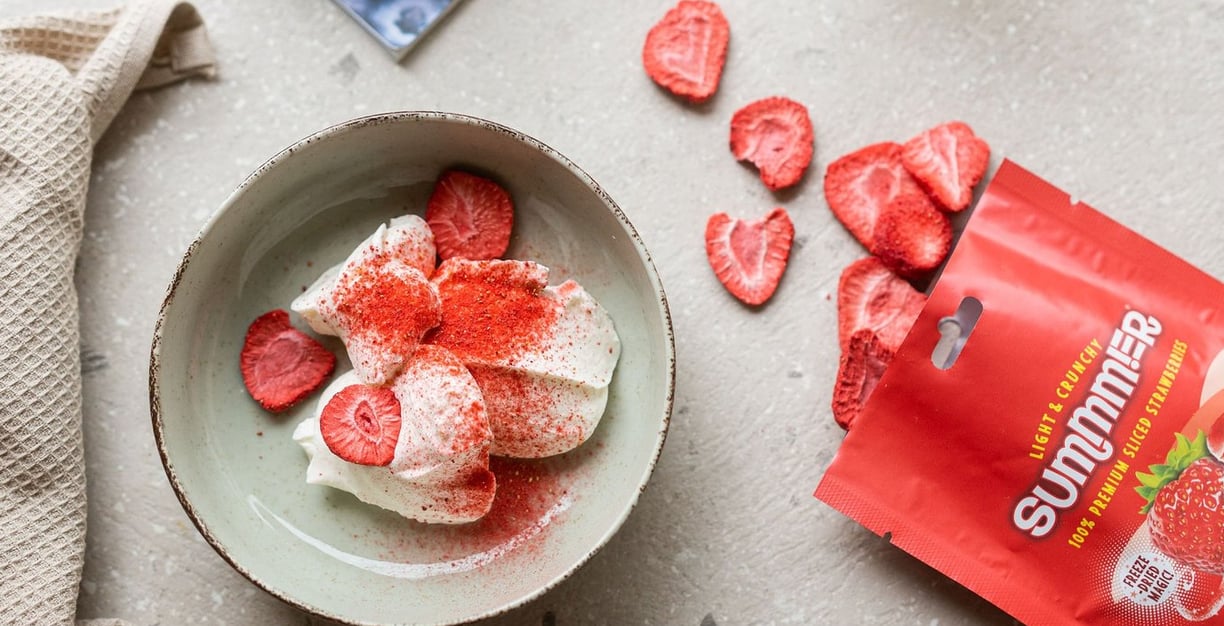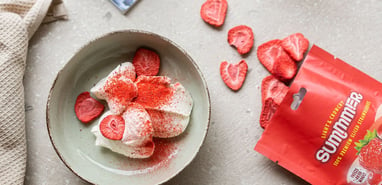 A little freeze drying magic and fresh berries turn into delicious snack with surprising crunchy texture, intense, natural flavor and vitamins. Eat as a snack, add to smoothies, enhance your breakfast cereals or porridge, or add it to water. Enjoy fresh summer goodness all year round!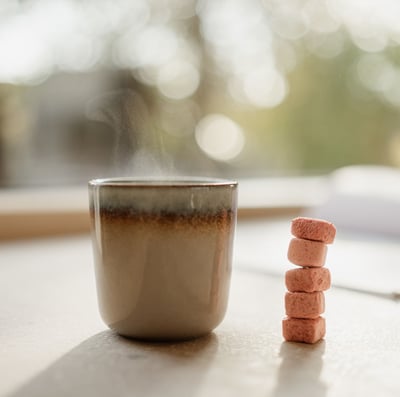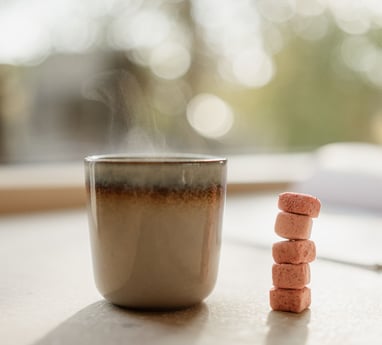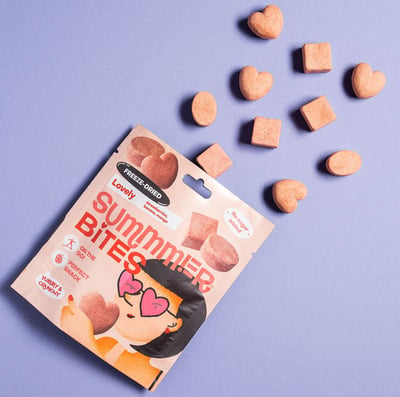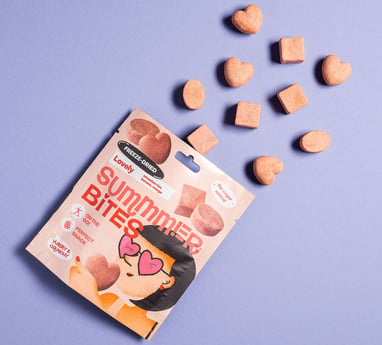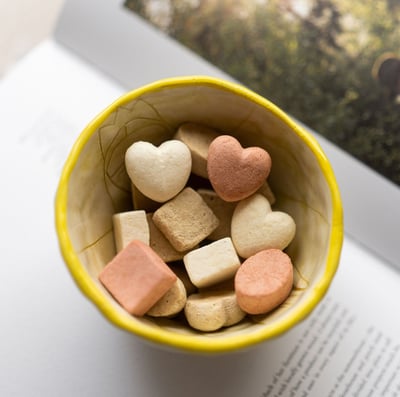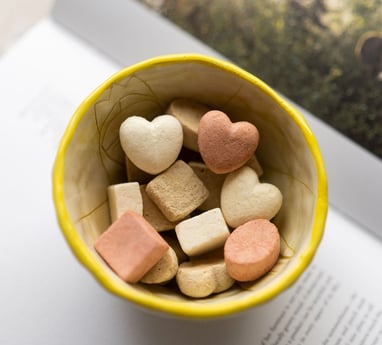 Summmer Bites – a quick way to satisfy hunger, boost your energy and fill your body with nutrients of fruits. Crunchy, light and delicious!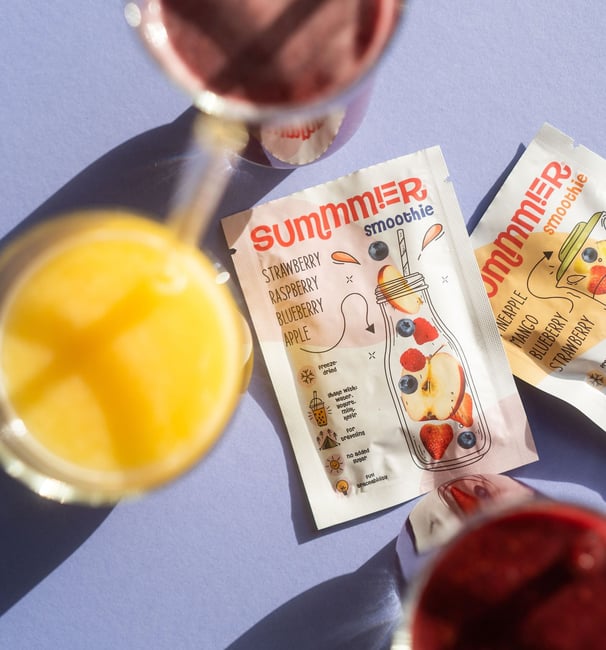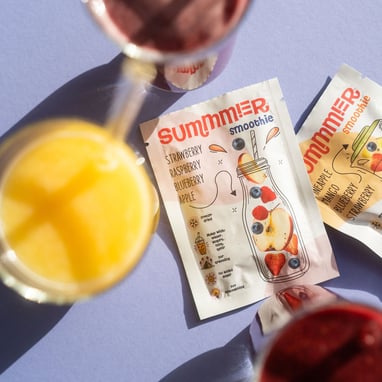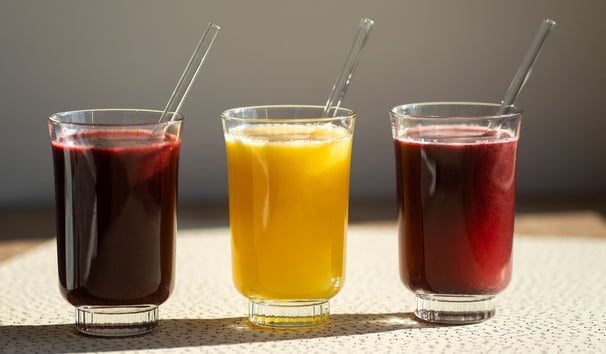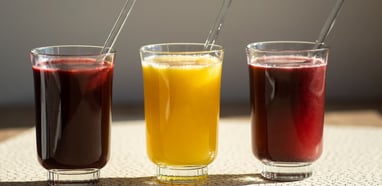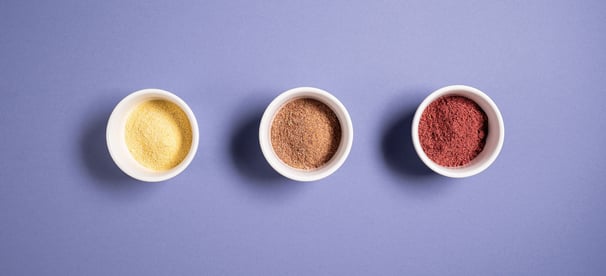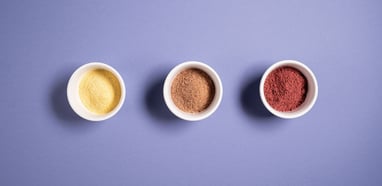 Smoothies that are made from freeze-dried fruit and berry powder. Nutritious, filling and super easy to prepare.